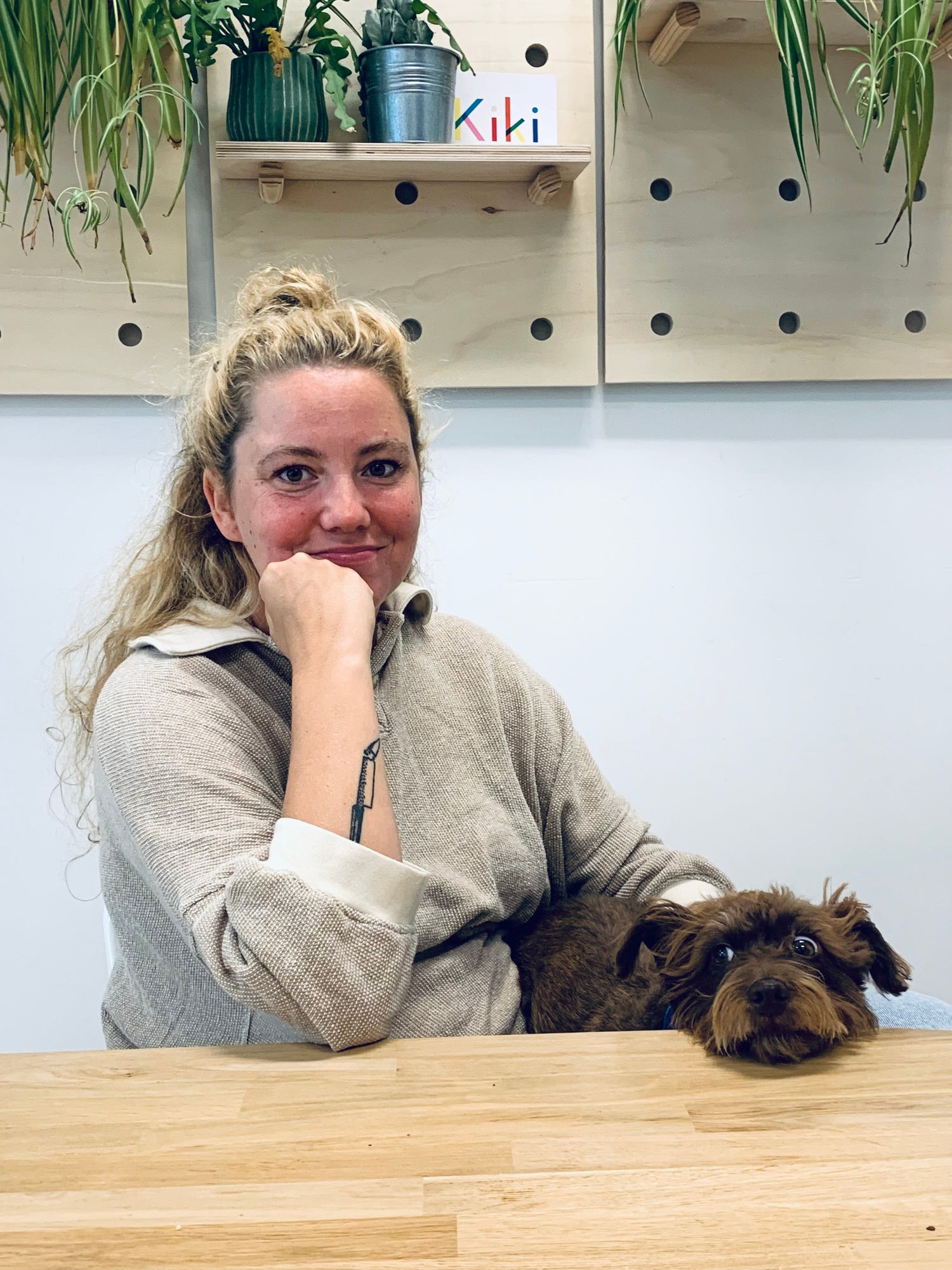 Margot Holtman
Illustrator Margot Holtman, was born on Valentine's Day in 1984, she was raised in Amsterdam. In addition to her education at the Gerrit Rietveld Academy, where she graduated in Audiovisual in 2011, she obtained her minor in Illustration at Pratt University in New York (United States).

In the period that follows, she is part of various residencies, including in New York, Madeira (Portugal) and Leipzig (Germany). She also makes commercial work, including illustrations for a children's clothing line for WE Fashion. She also exhibits in New York at the Poetry Club, in Amsterdam at the Vriend van Bavinck gallery and in 2022 at a restaurant and cultural hotspot Pllek. In 2019 the poetry collection Langs de Lange Lindelaan (Prometheus) by Arie and Romy Boomsma will be published. This collection, composed for children and their parents, is brimming with illustrations in which animals play a major role. And animals and nature are two of Margot's favorite subjects.

From her experience as a chef, illustrations that deal with food, drink and food culture are another great love. Since 2021, her illustrations have been published weekly in De Volkskrant. Together with biologist and journalist Caspar Janssen she makes the column Aard van het Beestje, which is now entering its second year. She also regularly contributes to magazines such as Mystical Miles and Tummy magazine.

Margot Holtman lives in Amsterdam with her Portuguese terrier Bonnie, and a stone's throw away from her girlfriend Niki.